Automatic High Speed Line Double-headed Terminal Crimping Machine Electronic Cable Wire Cutting Stripping and Terminal Machine
Price in reward points: 57000
Brand:

Turing

Product Code:

CN230821314900

Availability:

500
Automatic High Speed Line Double-headed Terminal Crimping Machine Electronic Cable Wire Cutting Stripping and Terminal Machine
This High-speed multi-functional automatic terminal machine (servo) is a set of feeding, cutting, peeling bags, doubleA fully automatic multi-functional machine with one head and one end. Based on the original wiring machine, it has the following characteristics:1.
Product function:
double-head pressure end2.
Saving cost
: Double-head pressing end, all processes are completed automatically, saving production costs for customers.3.
Good stability
: The crimping end adopts eccentric shaft and cam structure, the crimping force of the terminal is balanced, the crimping of the terminal is neat, and the consistency is good.4.
High precision
: Servo motor is used to control cutting, splitting and peeling, and positioning of pressing end, with precise positioning.5.
Simple operation
: touch screen operation, easy parameter setting and operation, easy to understand at a glance, ordinary employees only need simple training, and one person can operate several devices
6.Special function:
a,Two or more lines can be processed at the same time (including two parallel lines)b,12 electronic wires can be processed at the same time (maximum)c,Both ends crimping, single-end crimping, interval crimping, turning crimpingd,Middle segment (4 segments)e,Half-peelable back end
7.Applicable for different terminal molds..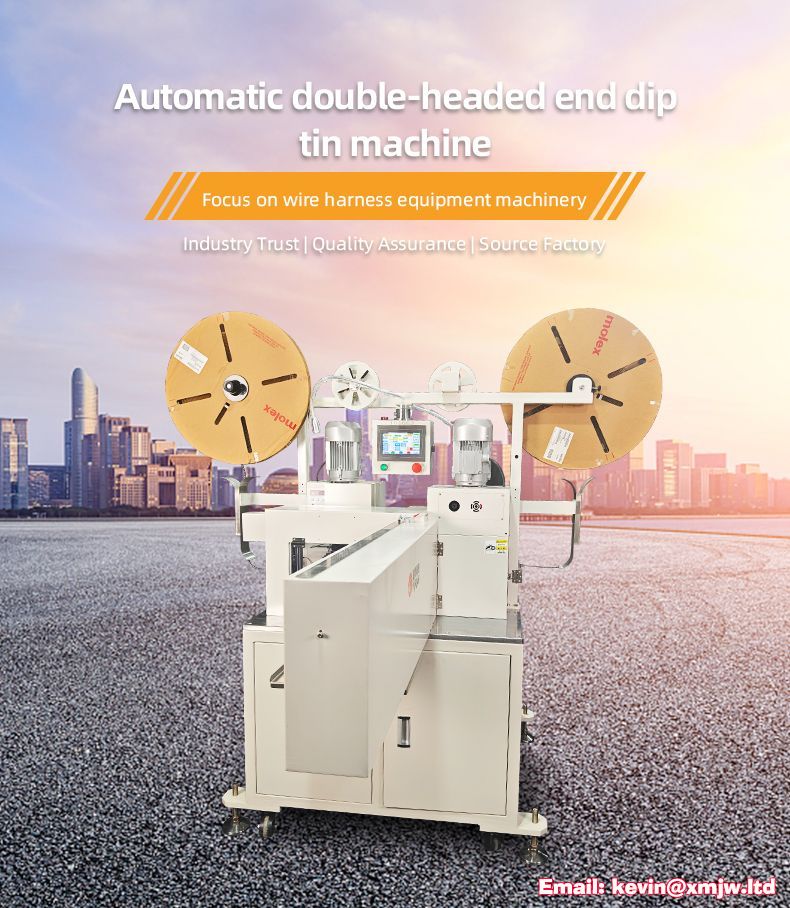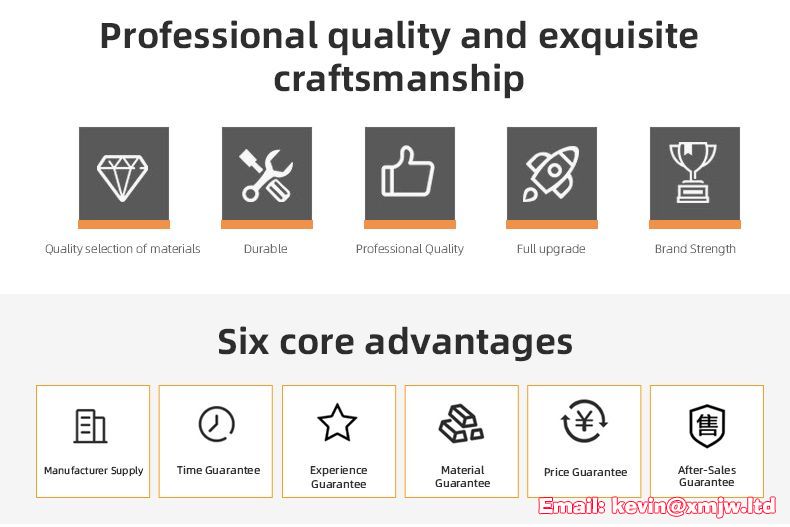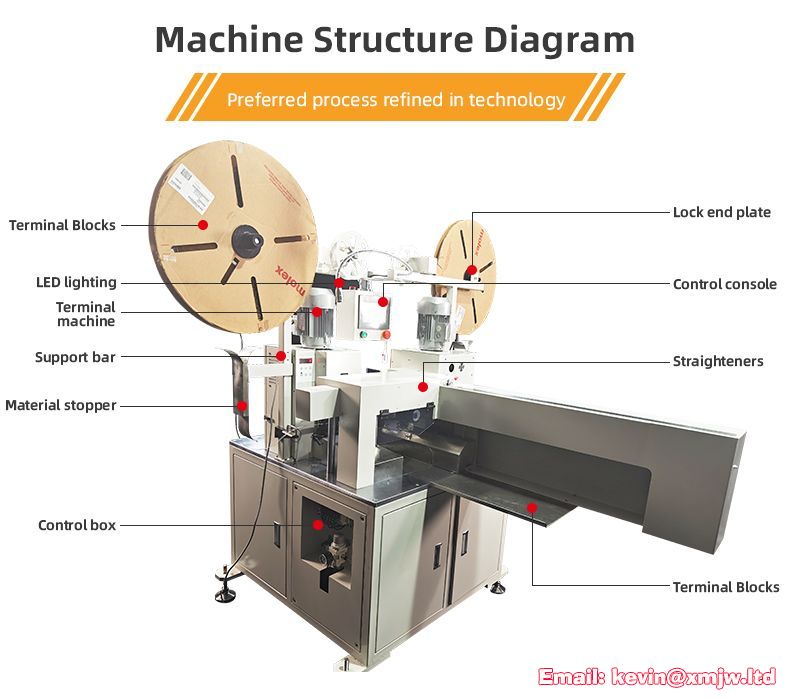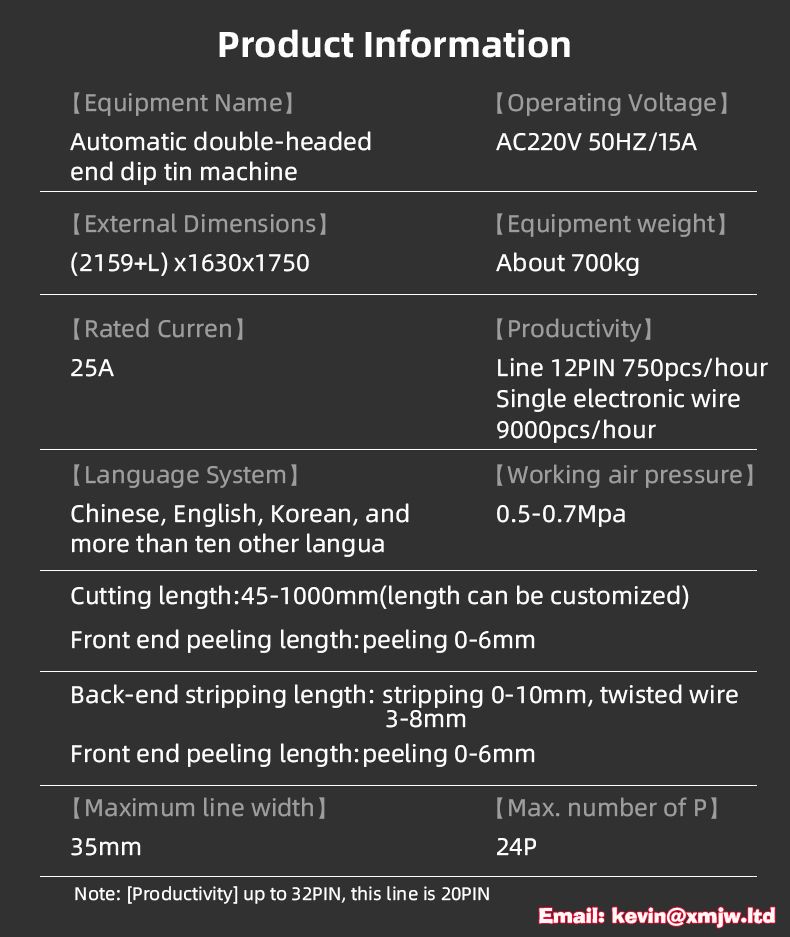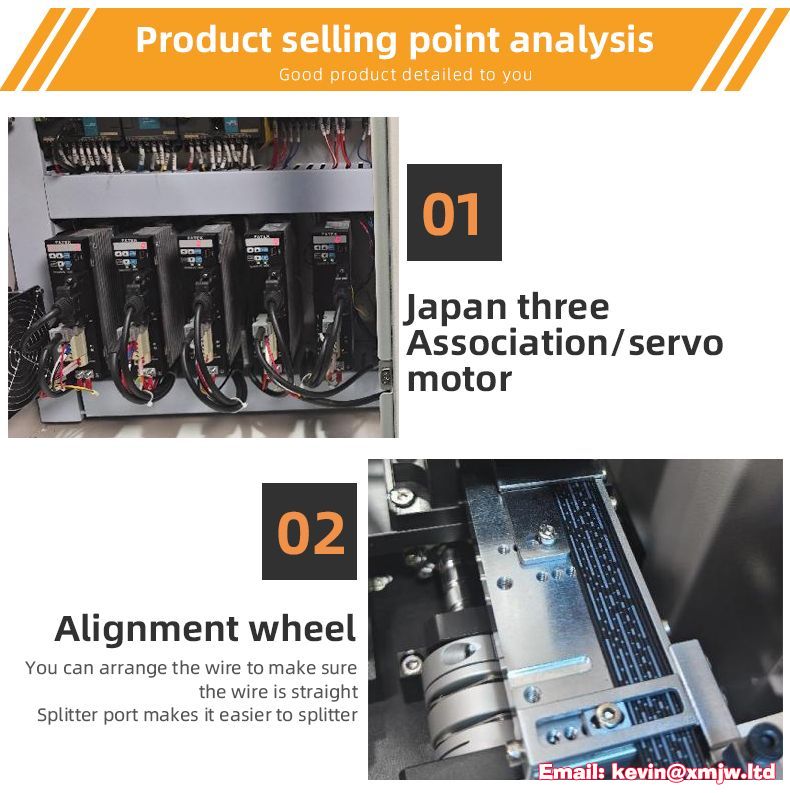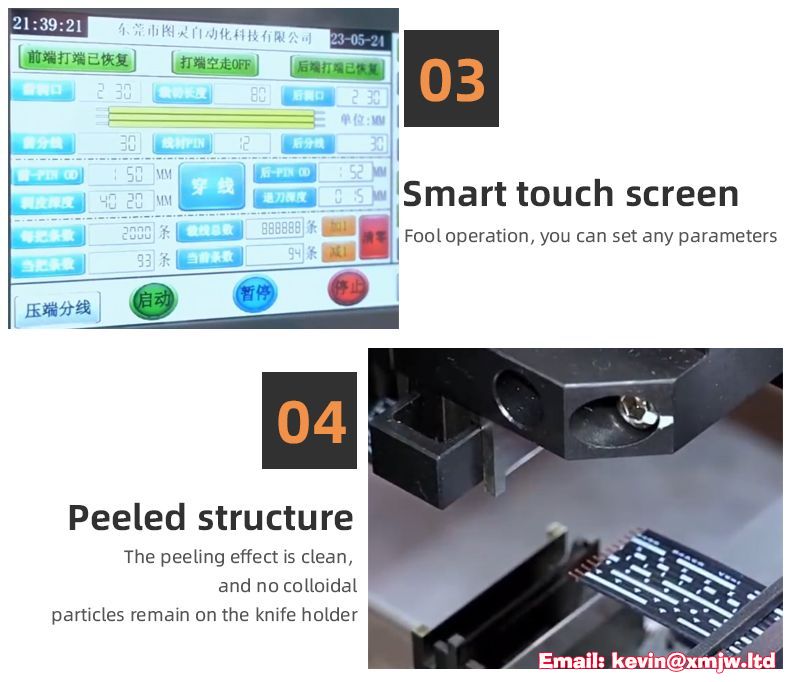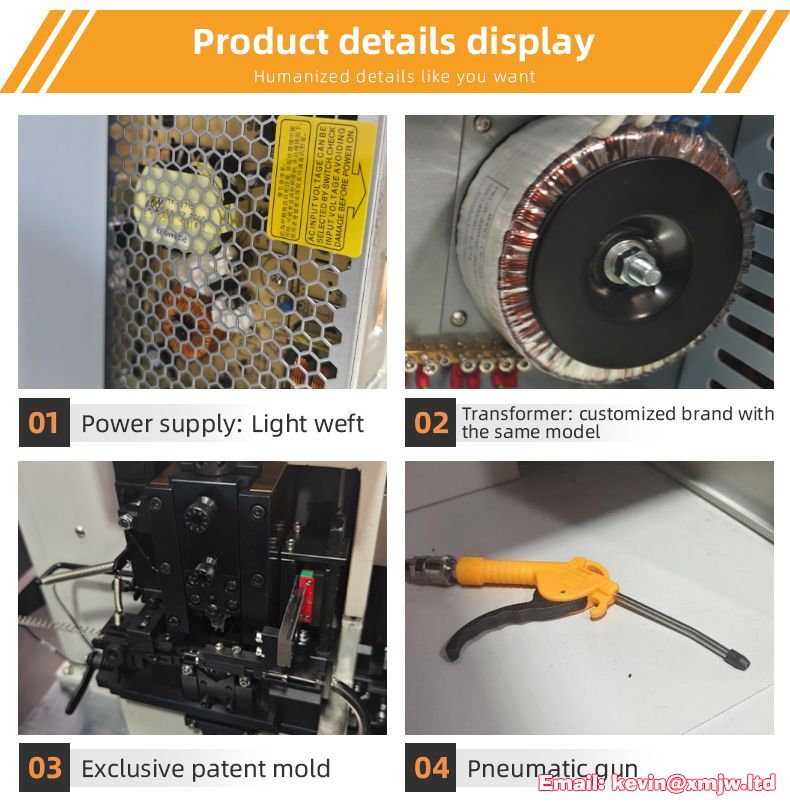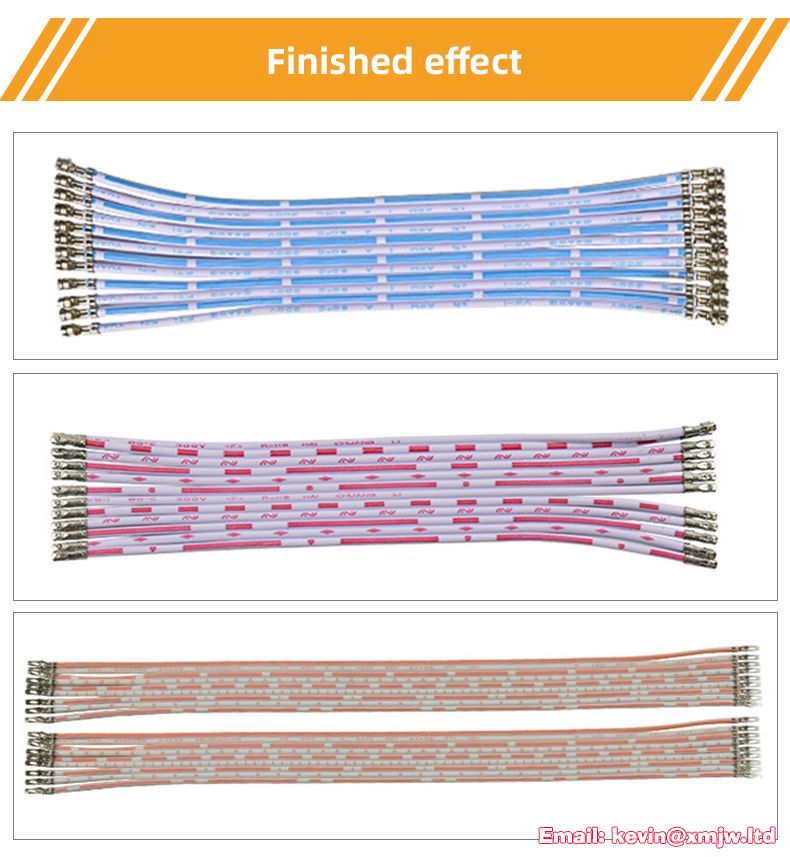 Turing crimping machine uses branded components ( Taiwan on the silver slide rail, Taiwan ADELEY your cylinder solenoid valve, Raisai closed-loop + servo motor, Taiwan on the silver HIVIN slide rail, Japan bearings), supports multiple functions, and supports customization
Air pressure
0.4~0.6MPa
Brand Name
Turing
Cutting length
45-1000mm (length can be specified)
Efficiency
800PCS/h (12P cable);the machine can work 24 hours
Front Stripping Length
0-8mm
Maximum Line Width
28mm
Maximum number of P
24P
Model Number
TR-PX1
Place of Origin
Guangdong;China
Power/Voltage
AC 220V 50HZ / 15A
Pressure capacity
0-8mm
Product name
Automatic High Speed Line Arrangement Double End Press
Type of wire
AWG30#-18# cable type;26#-18# electronic wire
Usage
Multifunctional
Tags: Automatic High Speed Line Double-headed Terminal Crimping Machine, Electronic Cable Wire Cutting Stripping and Terminal Machine