Automotive Wire Harness Plastic Welding Synchronous Fusing Machine Ultrasonic Metal Wire Harness Welding Machine
Price in reward points: 20000
The principle of ultrasonic metal welding is a special method of using the mechanical vibration energy of ultrasonic frequency to connect the same or different metals. When metal is welded by ultrasonic, it neither delivers current to the workpiece nor applies high temperature heat source to the workpiece, just only under static pressure, the wire frame vibration energy is transformed into friction work, deformation energy and limited temperature rise between the workpieces. The metallurgical bonding between the joints is a solid state welding that is realized without the base material melting. Therefore, it effectively overcomes the spatter and oxidation caused by resistance welding. Ultrasonic metal welding machine can perform single-point welding, multi-point welding and short strip welding on thin wire or sheet materials of non-ferrous metals such as copper, silver, aluminum, and nickel. It can be widely used in the welding of SCR leads , fuse pieces , electrical leads , lithium battery pole pieces , and tabs.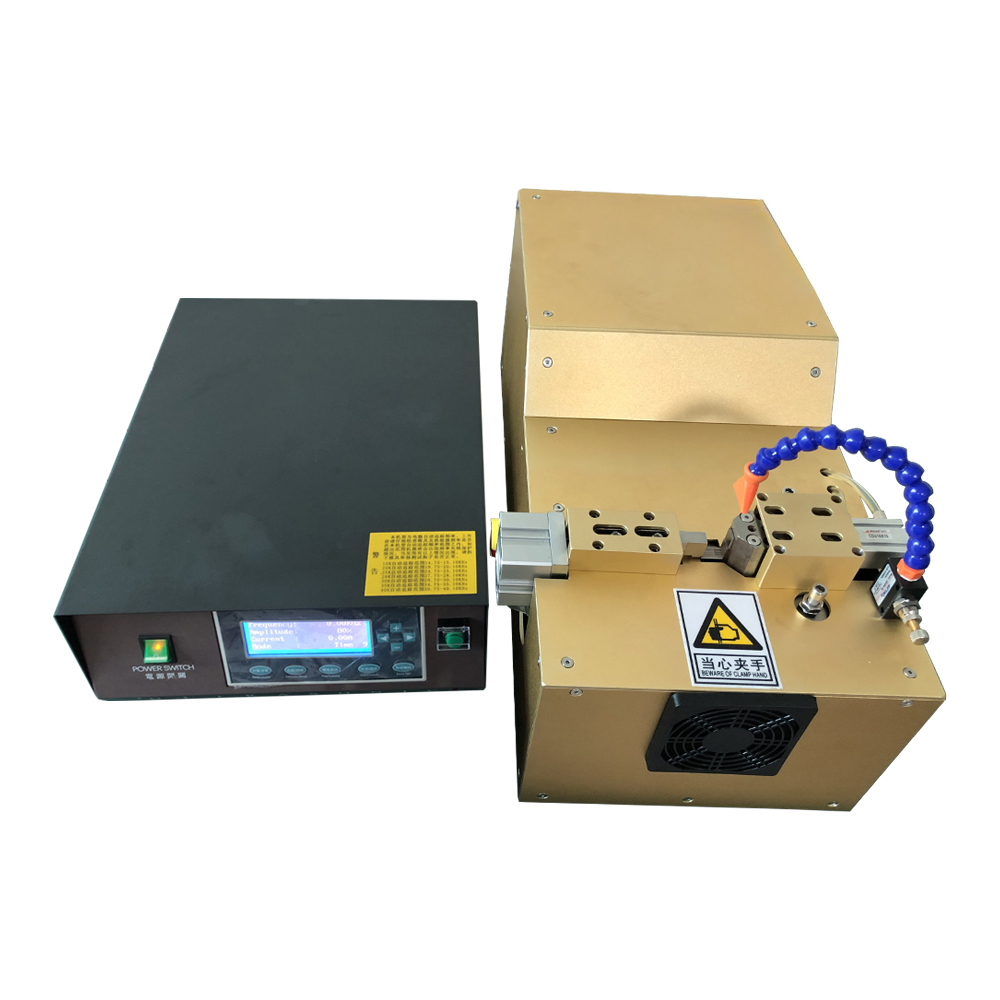 1) The welding material does not melt, and the metal is not fragile
2) The conductivity is good after welding, and the resistivity is extremely low or almost zero.
3) Low requirements on the surface of the weld metal, both oxidation and electroplating can be welded.
4) The soldering time is short, without any flux, gas, or solder.
5) Welding without sparks, environmental protection and safety.
Cable, strand wire splicing, automobile connection wire splicing, multi wire connection,
New energy cable, copper & aluminum wire splicing.
1) Ni-MH batteries, nickel-metal hydride batteries, nickel mesh and nickel sheets welding and nickel sheets welding.
2) Lithium battery and polymer battery copper foil and nickel sheet welding, and aluminum foil and aluminum sheet welding.
3) Wires welding to each other, and the wires weld to one or multiple wires.
4) Wires weld with various electronic components, contacts and connectors.
5) Welding of large heat sinks, heat exchange fins and honeycomb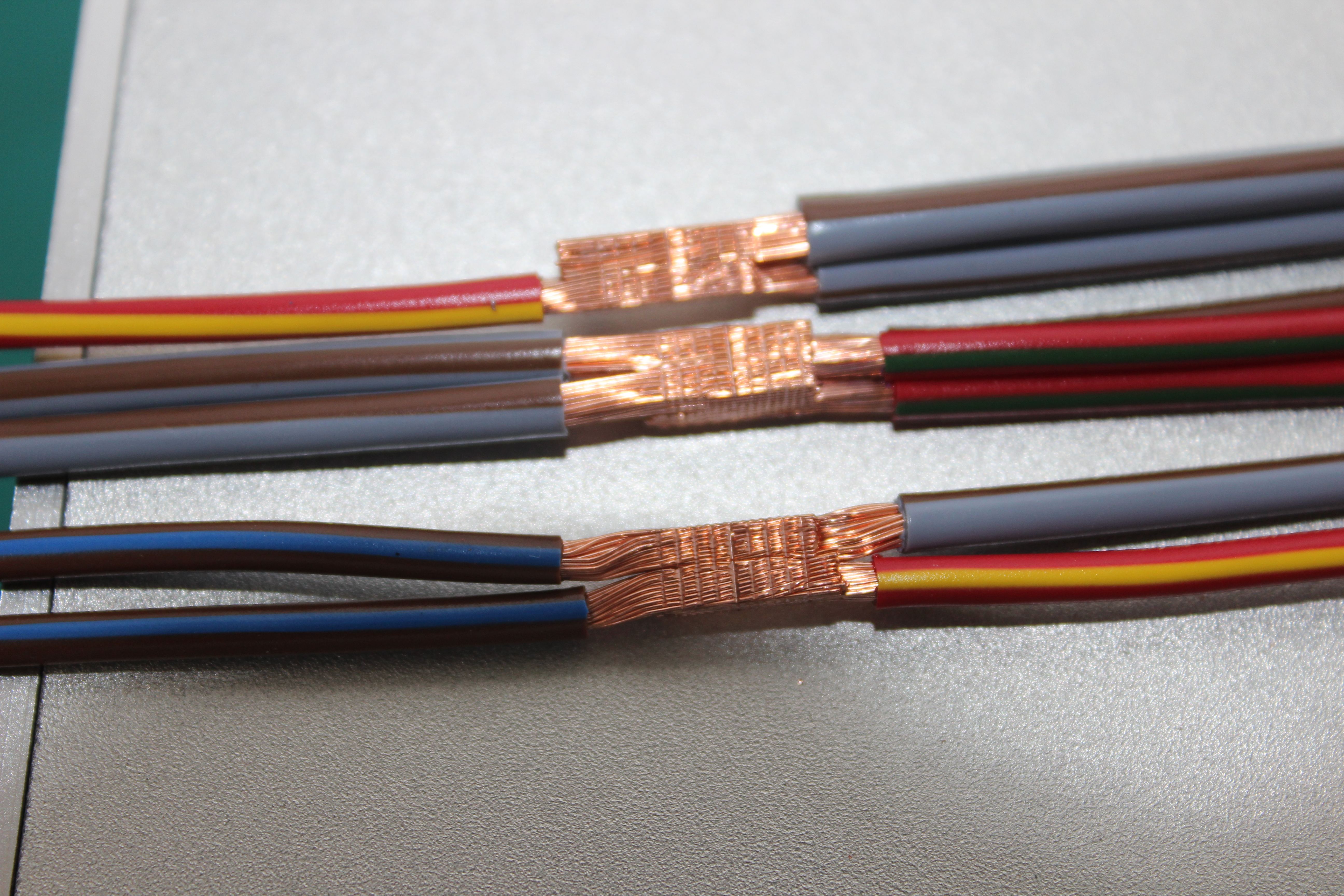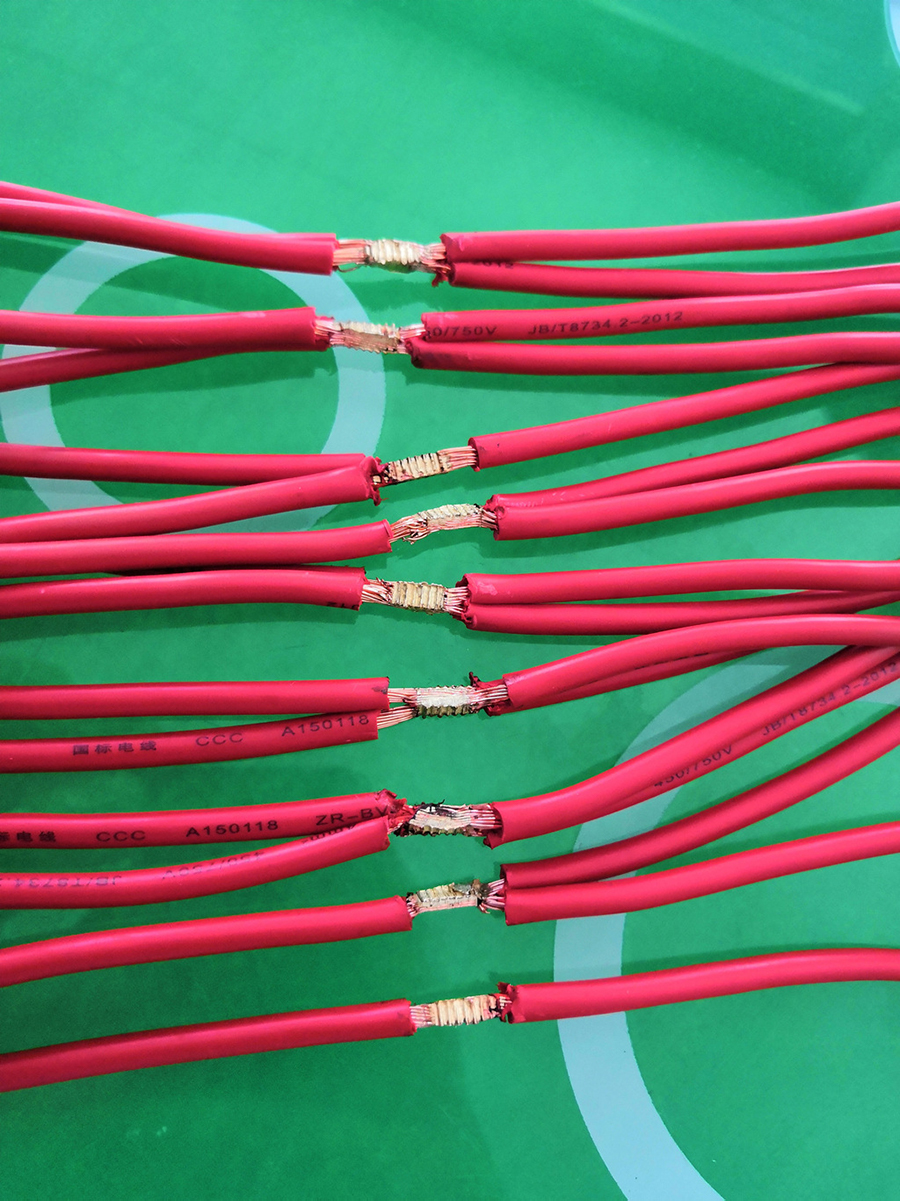 Applicable Industries
Manufacturing Plant
Brand Name
minderhightech
color
Blue
Condition
New
Core Components
Ultrasonic
Dimensions
510*280*210mm
Frequency
20KHZ
Generator Type
Digital automatic frequency tracking
Key Selling Points
High-accuracy
Machine Type
Welding Manipulator
Machinery Test Report
Provided
Marketing Type
Hot Product 2022
Place of Origin
Guangdong;China
Pneumatic Pressure
0.3-0.6Mpa
Rated Capacity
4KVA
Rated Duty Cycle
50-100%
Showroom Location
Egypt;Canada;Turkey;United Kingdom;United States;France;Germany;Viet Nam;Philippines;Indonesia;India;Russia;South Korea;Malaysia;Australia
Usage
Wire Harness Welding
Video outgoing-inspection
Provided
Voltage
110v/220v
Warranty
1 Year
Warranty of core components
Not Available
Weight (KG)
50
Welding time
0.01-9.99 Sec
Tags: Automotive Wire Harness Plastic Welding Synchronous Fusing Machine, Ultrasonic Metal Wire Harness Welding Machine