150W Winding Machine High-speeding Automatic Coil Winder Winding Machine USB Telephone Line AC/DC Power Cord Wire Winder
Price in reward points: 618
Brand:

unbranded

Product Code:

CN230807107385

Availability:

1996
BORX 150W Semi-automatic Winding Machine, Wire Diameter 5mm Below 10M USB Telephone Line AC/DC Power Cord Winding Machine
Features:
1. The automatic winding machine is suitable for wire/cable winding. Step on the foot pedal to automatically wind the wire, and automatically stop when the set number of characters is reached.
2. This automatic winding machine is a winding machine with adjustable speed function and adjustable stop buffer circles, which makes up for the defect of high-speed braking at stop of other brands of winding machines on the market. LCD Chinese display interface, easy to operate.
3. Applicable to all kinds of finished wires such as USB cable, earphone cable, AC/DC power cable, telephone cable, audio cable, video cable, etc. can be automatically wound.
4. The round wire can be wound around a circle or a figure-8 shape, and the flat wire noodle wire can be wound, and can also be processed and customized according to different products.
5. The machine is reasonable in design, simple in operation, stable in output and affordable in price, which reduces the labor force of employees. The output is 3-4 times that of traditional manual production, which greatly reduces production costs and improves efficiency.
Product Details:
Product model BORX-002A
Product name Winding machine
Use power supply AC220V/50HZ
Winding length range can be wound around ordinary data lines less
than 10 meters
Winding times range 1- can be preset
Winding speed can be adjusted forward and reverse, speed can be
adjusted
Dimensions 400*280*400MM
Weight 12KG
Wire diameter Wire diameter 5 or less
Motor power 150W
Spool 30-170
Product model BORX-002B
Product name Winding machine
Use power supply AC220V/50HZ
Winding length range Can be wound around cables, power cables,
and cables within 30 meters
Winding times range 1- can be preset
Winding speed can be adjusted forward and reverse, speed can be
adjusted
Dimensions 400*280*400MM
Weight 12KG
Wire diameter Wire diameter 10 or less
Motor power 400W
Spool 50-240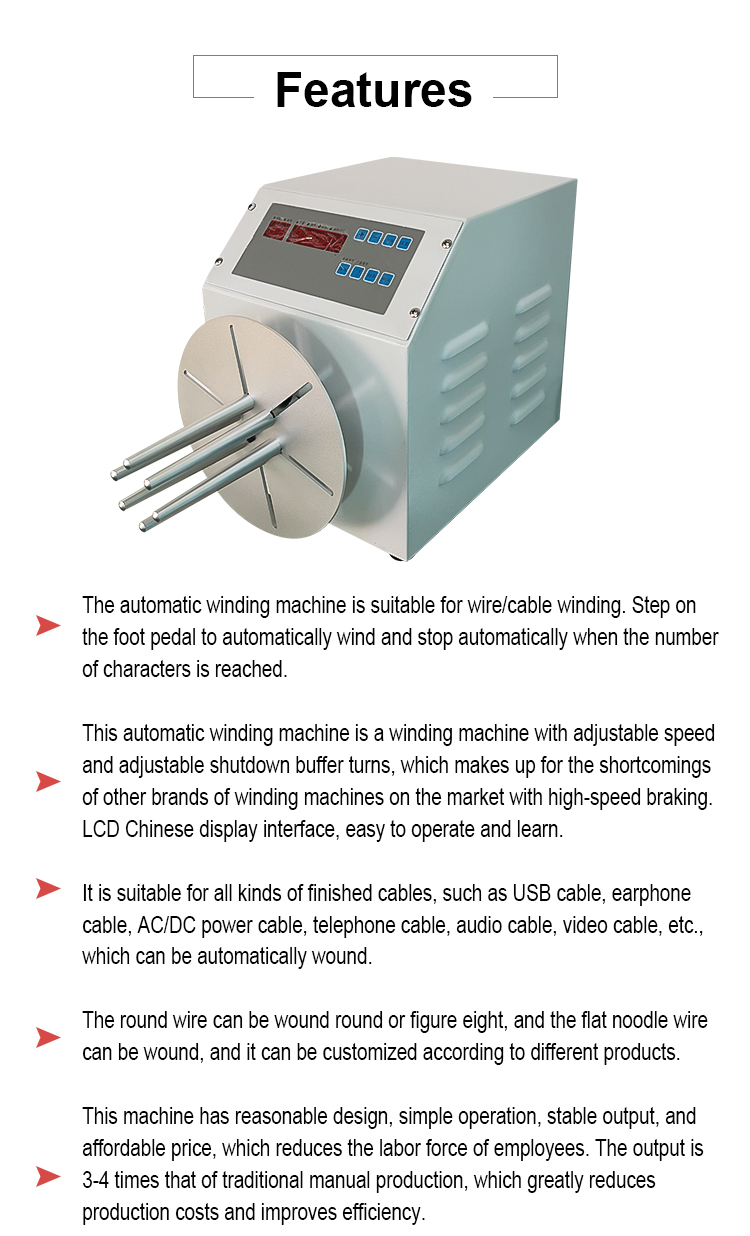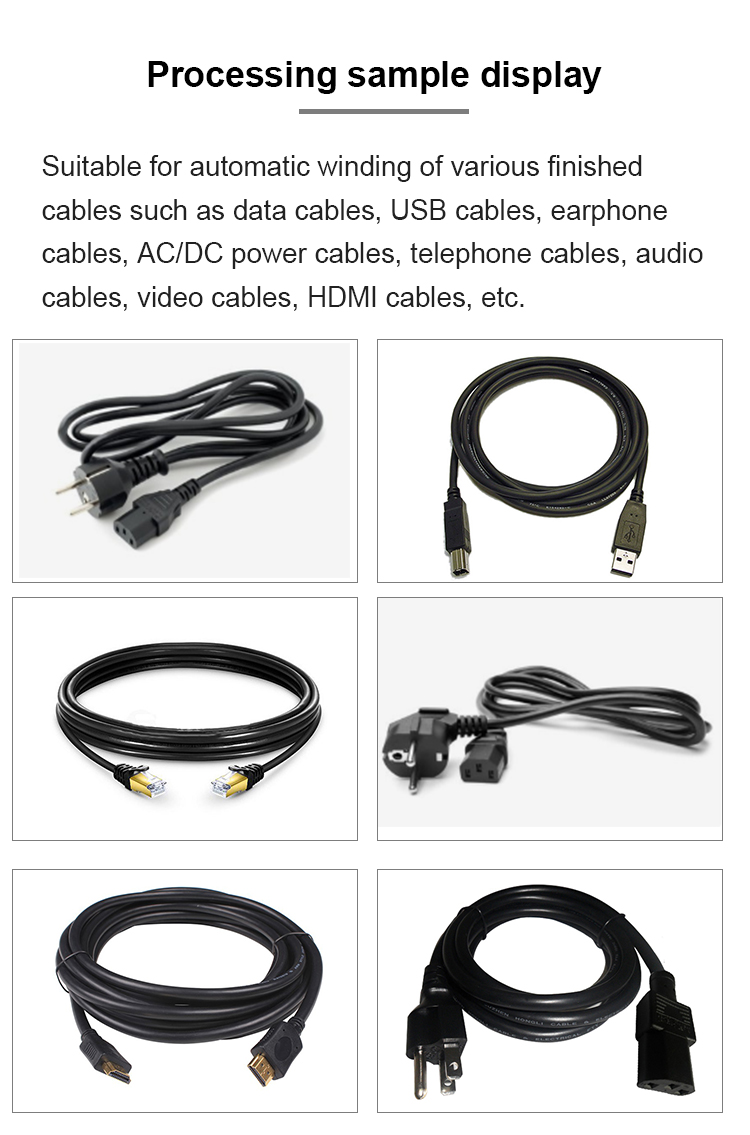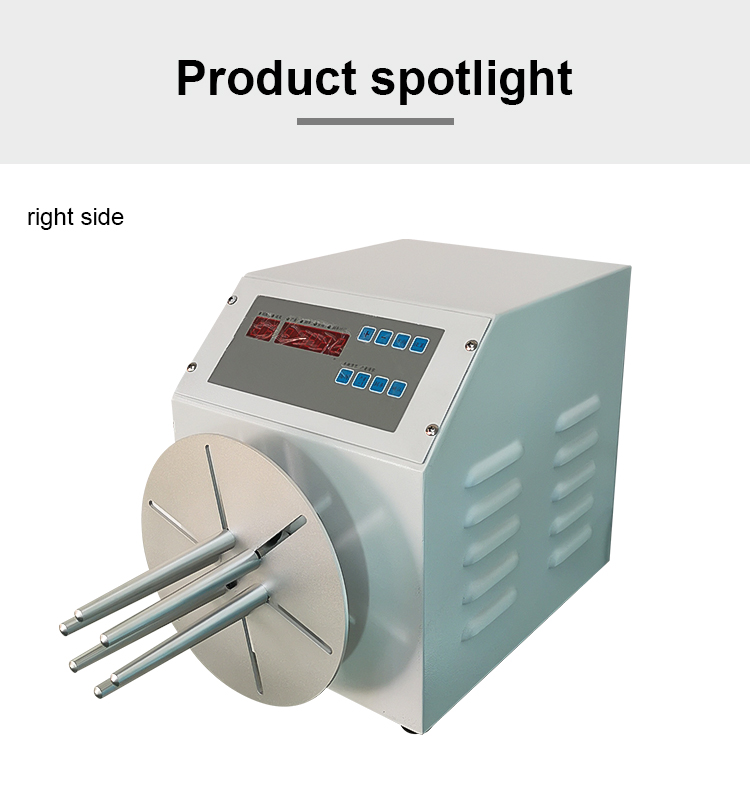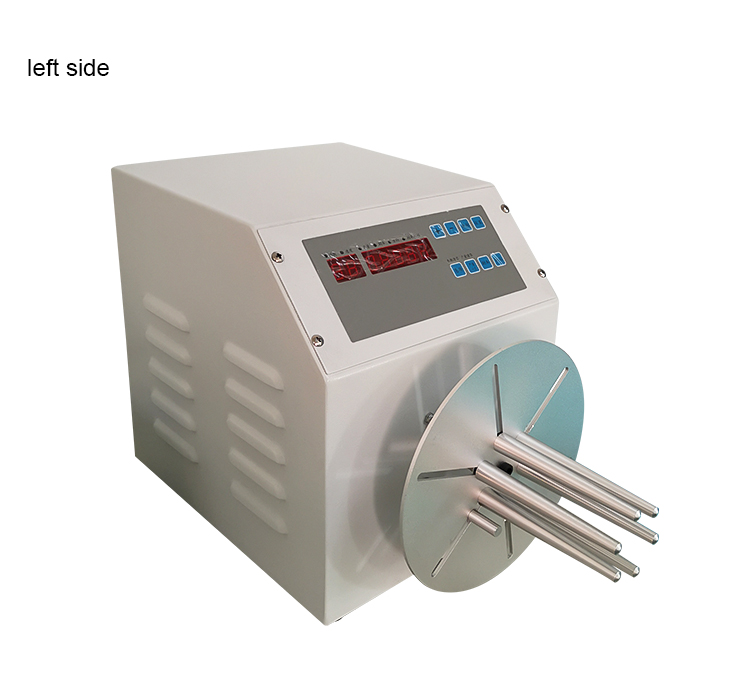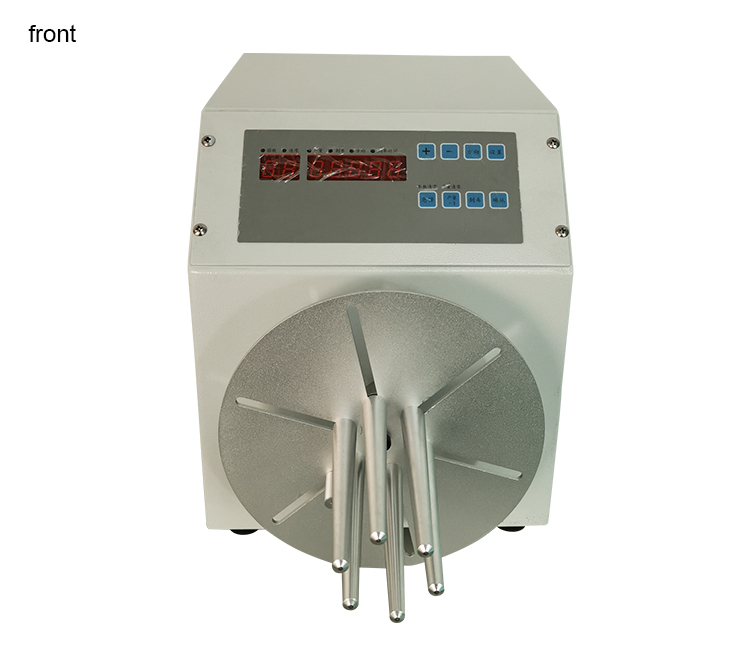 Certification
CE;CE
Condition
New;New
Model Number
BORX-002A
Origin
Mainland China;Mainland China
Power
150W
Power supply
AC220V/50HZ
Size
400*280*400mm
Type
Horizontal;Horizontal
Weight
12KG
Wire diameter
5mm
Tags: 150W Winding Machine, High-speeding Automatic Coil Winder Winding Machine, USB Telephone Line AC/DC Power Cord Wire Winder