PPR Pipe Cutter 14-65mm/50-120mm Dual-purpose Scissor for Composite Pipe PE Plastic Melt PVC Pipe Cutter Blade
Price in reward points: 15
Brand:

unbranded

Product Code:

CN230807713295

Availability:

3317
2022 New Portable Pipe Cutter Plastic 110-200mm Pipe Cutter PVC/PU/PP/PE Tube Pipe Wire And Cable Cutting Tool Cutter

1. Press the cutter circlip, open to the maximum diameter of the cutter, put the pipe fittings to be cut, and press the cutter circlip to clamp the pipe fittings (Note: the cutter must be perpendicular to the pipe fittings and must not be loosened or tilted)
2. After completing the first step, rotate the knife holder clockwise about 1 turn and press the blade slightly into the pipe (do not screw the knife holder directly)
3. After completing the second step, rotate the cutter 1-2 turns around the pipe and draw the cutting hub (note that the cutting hub must be connected end to end)
Straight cycle operation 2 and 3: Rotate the knife holder 1 turn, and rotate the cutter 1-2 turns around the tube to complete the cutting.
Package includes: 1 piece of cutter
This cutter is mainly used for the cutting of plastic pipes, such as: PPR, PE, PVC, aluminum-plastic composite pipe and other ordinary pure plastic pipes. It is not recommended to cut metal pipes with higher hardness, such as stainless steel pipes, cast iron galvanized pipes and various steel pipes.
The advantage of the cutter is that the cutting is neat and the error is reduced. It is recommended to use a cutter to cut plastic pipes with a diameter of 40mm or more. Although the operation is slow, after all, the cutting is smooth and easy to install hot melt. Generally, the scissors sawing machine will be cut obliquely.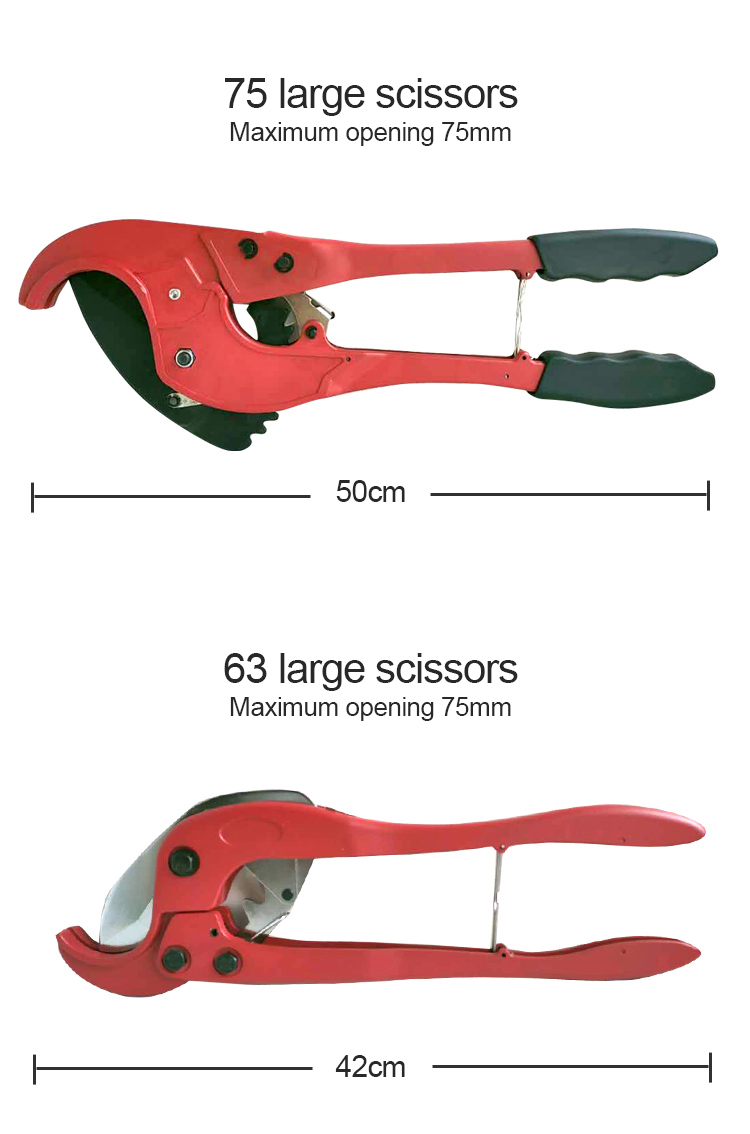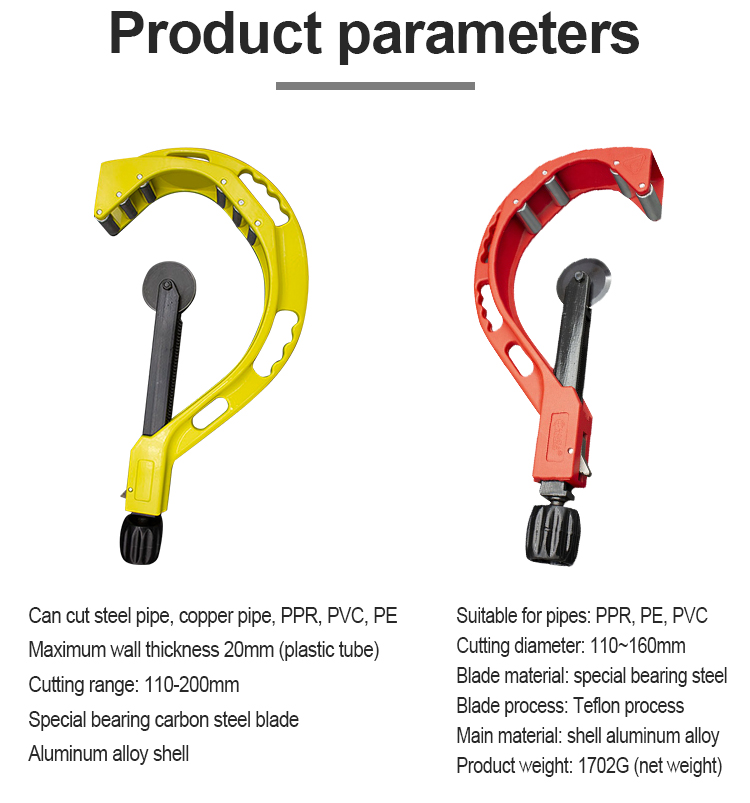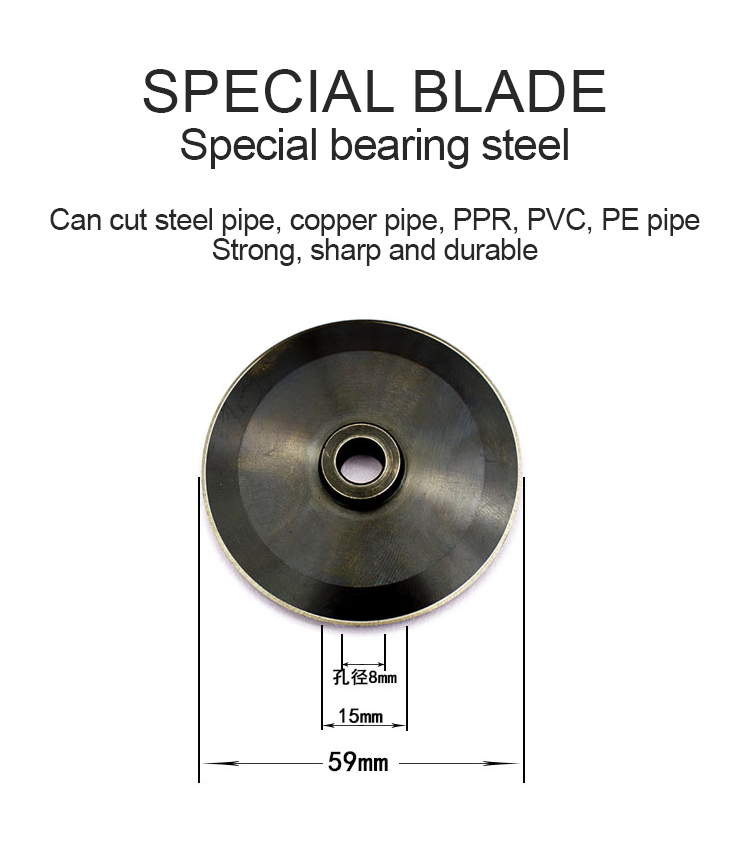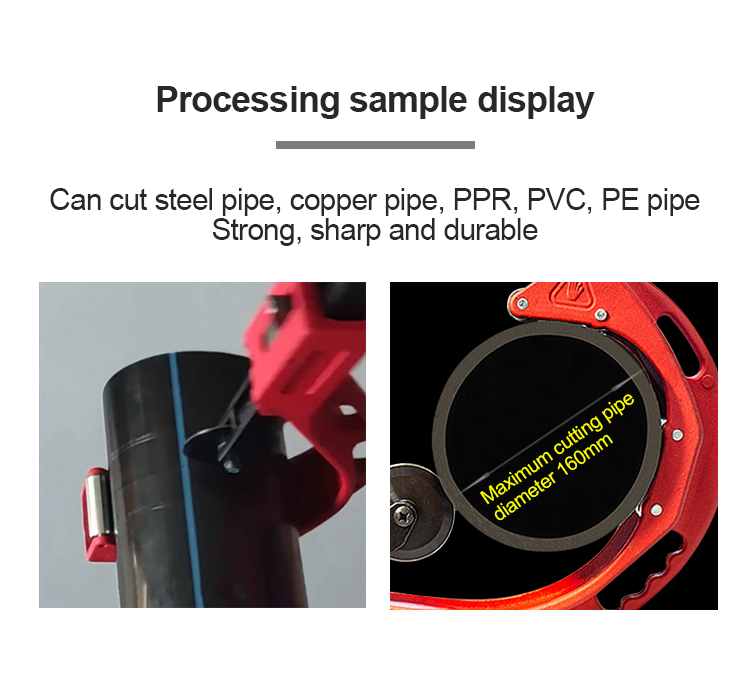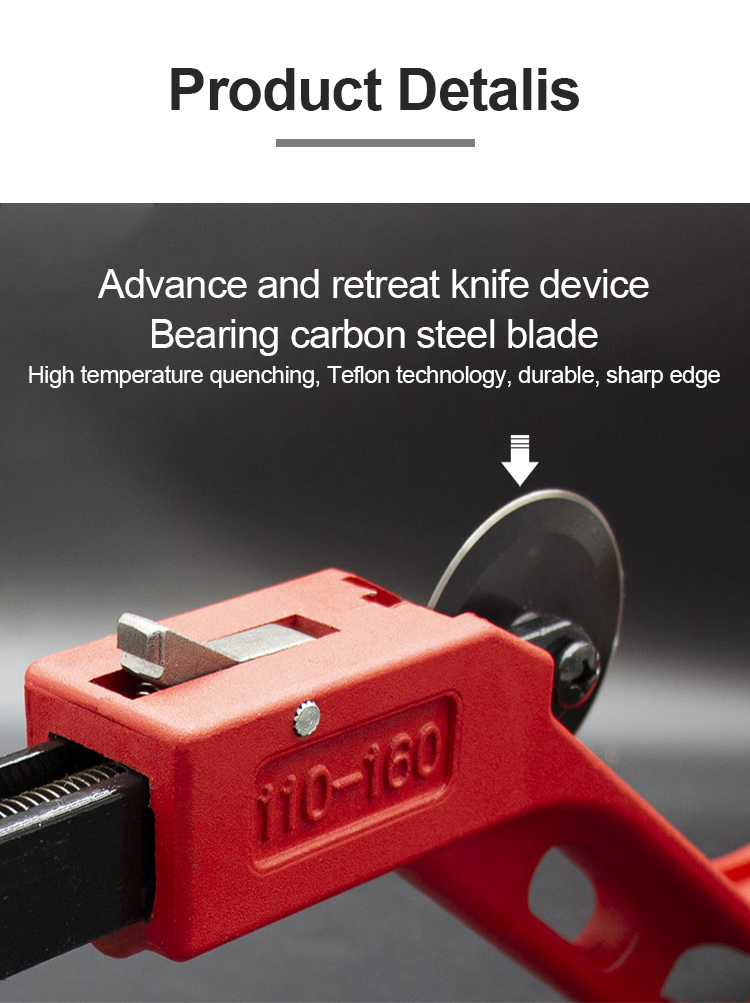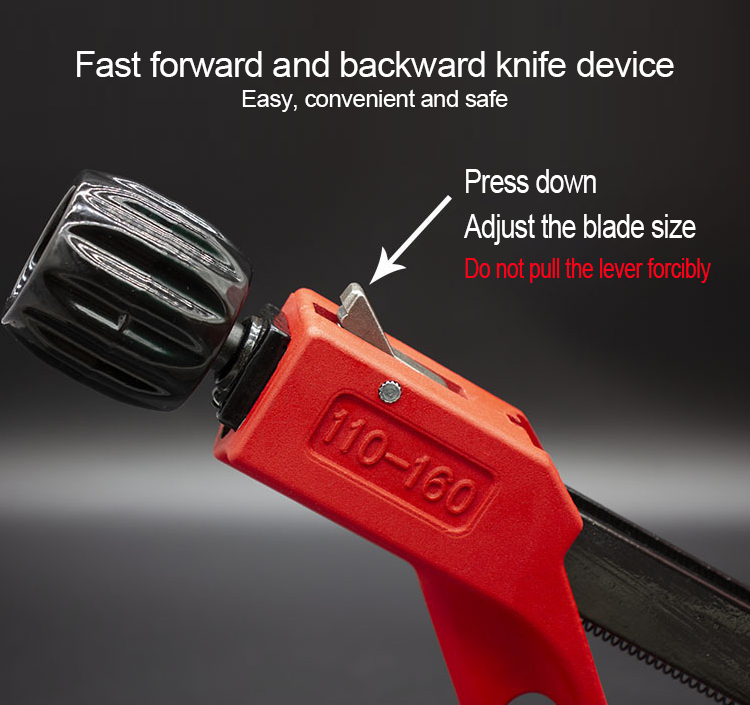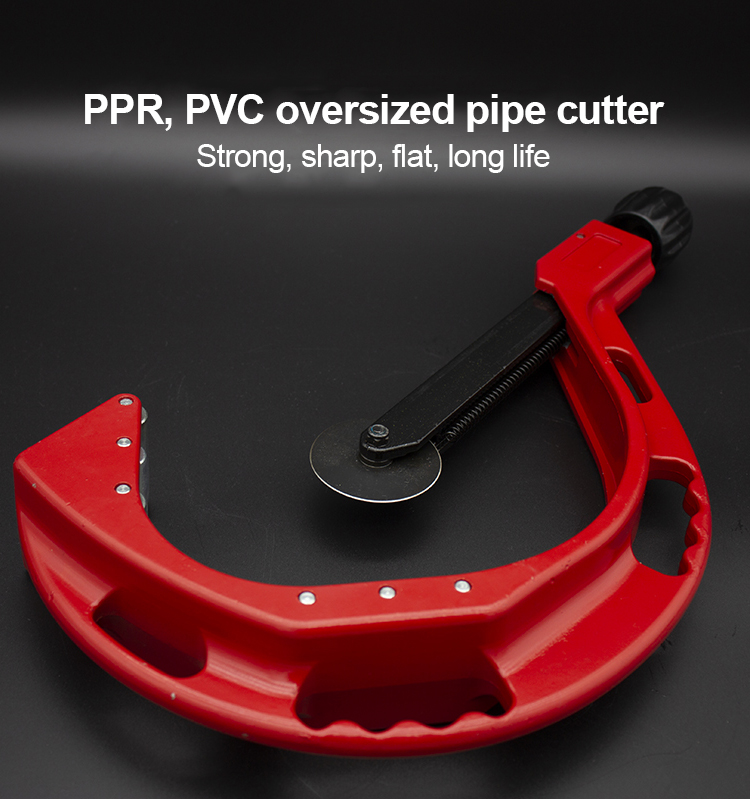 Application
Shearing
Blade material
Mn. stee 65 blade
Common Type
Multi-purpose Scissors;Plumber Cutting Tools
Cutter size
14-65mm 50-120mm 110-160mm
Cutting use
Brass;Staineless steel;Aluminum;PVC;Copper
is_customized
No
Material
Alloy Steel
Model Number
PVC Copper Pipe Cutter;PPR Pipe Cutter
Name
Hand tool 110mm pipe scissor
Name 2
pipe scissors
Origin
Mainland China
Pipe dia
up to 110mm
Product name
Pipe Cutter
Type
Hand Tool Parts
Usage
Commercial Manufacture
with
blade for cutting
Tags: PPR Pipe Cutter 14-65mm/50-120mm Dual-purpose Scissor for Composite Pipe PE Plastic Melt PVC Pipe Cutter Blade