HS-T210 Electric Full Automatic 2 Sides Terminal Crimping Machine Wire Cutting and Stripping Terminal Pressing Machine Two Heads
Price in reward points: 10800
Brand:

unbranded

Product Code:

CN230809419652

Availability:

176
HS-T210 Full Automatic 2 Sides Terminal Crimping Machine
Wire Cutting and Stripping Terminal Pressing Machine Two Heads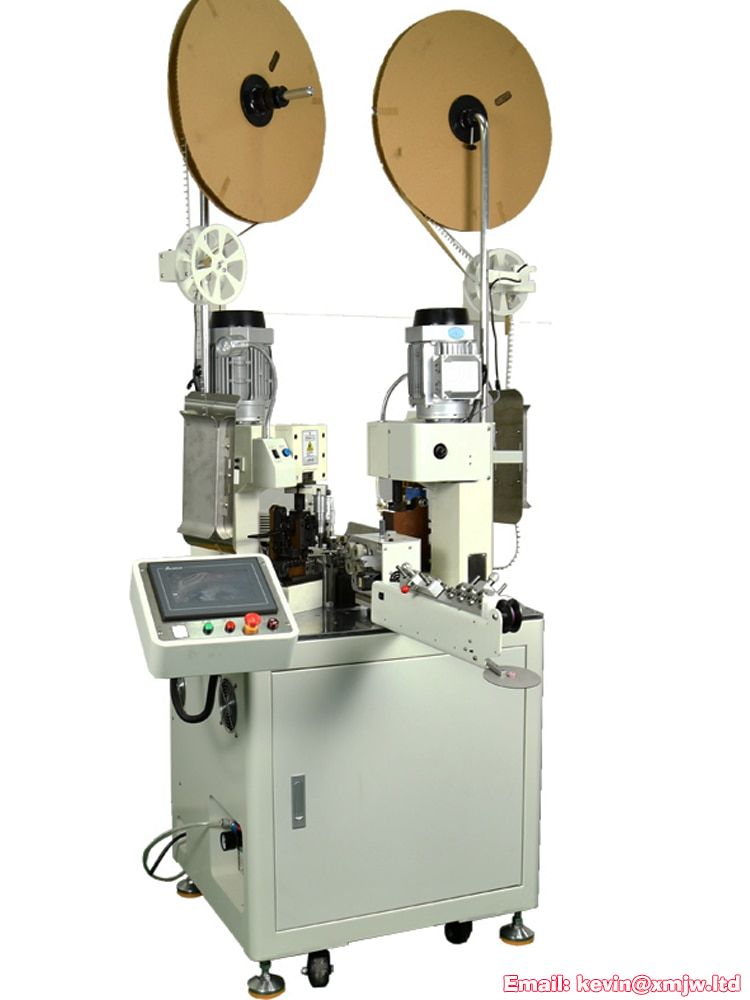 2Side Wire Terminal Crimping Machine Two Heads
Full Automatic Wire Terminal Crimping Machine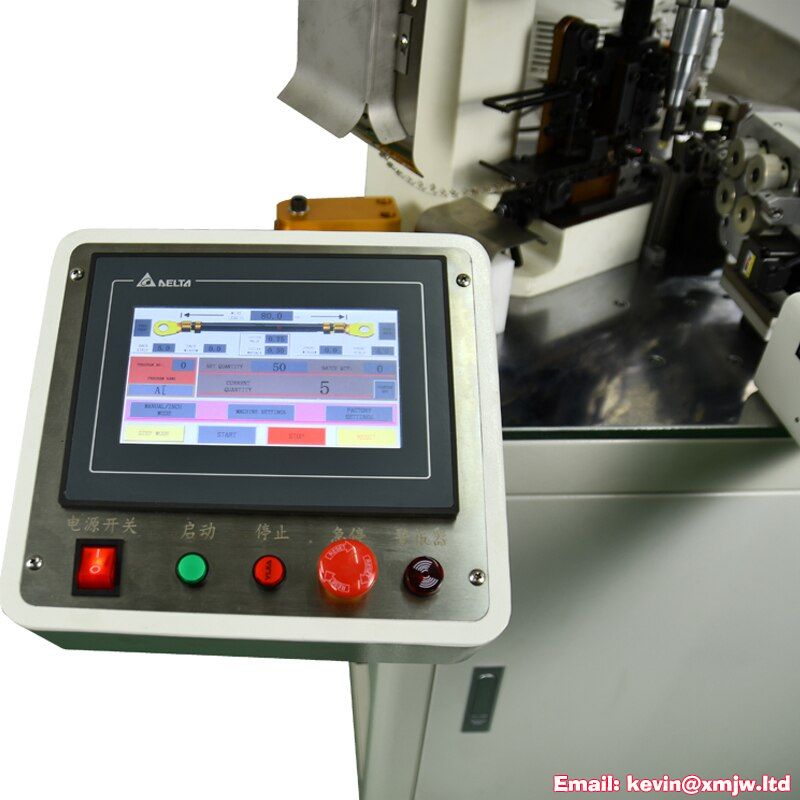 Two Heads Fast Full Automatic Multi-function Wire Cutting Stripping Machine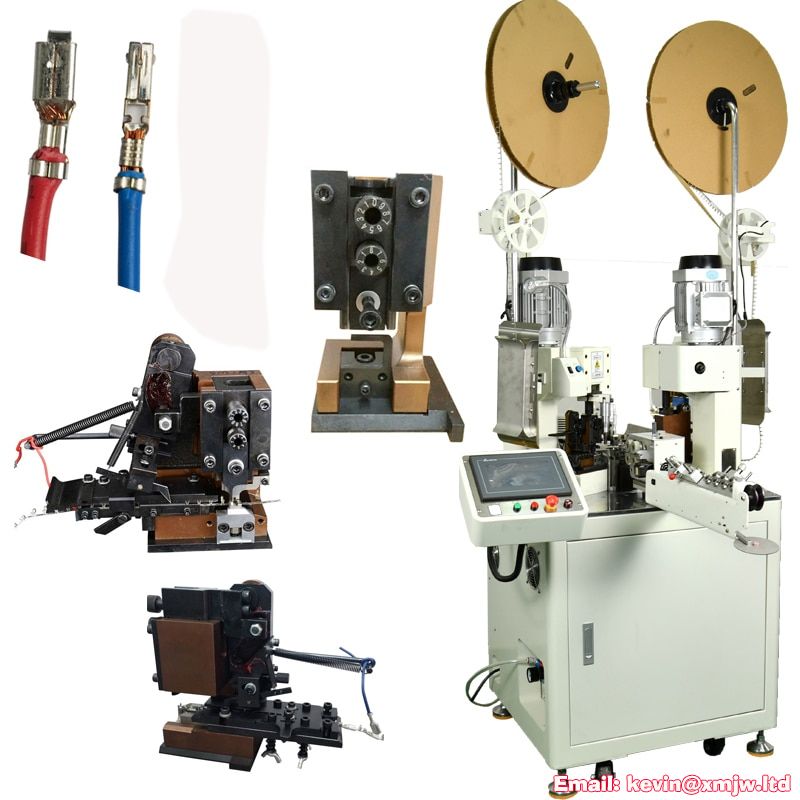 Electronic Wire Silicone Wire Cutting Stripping and Terminal Crimping Machine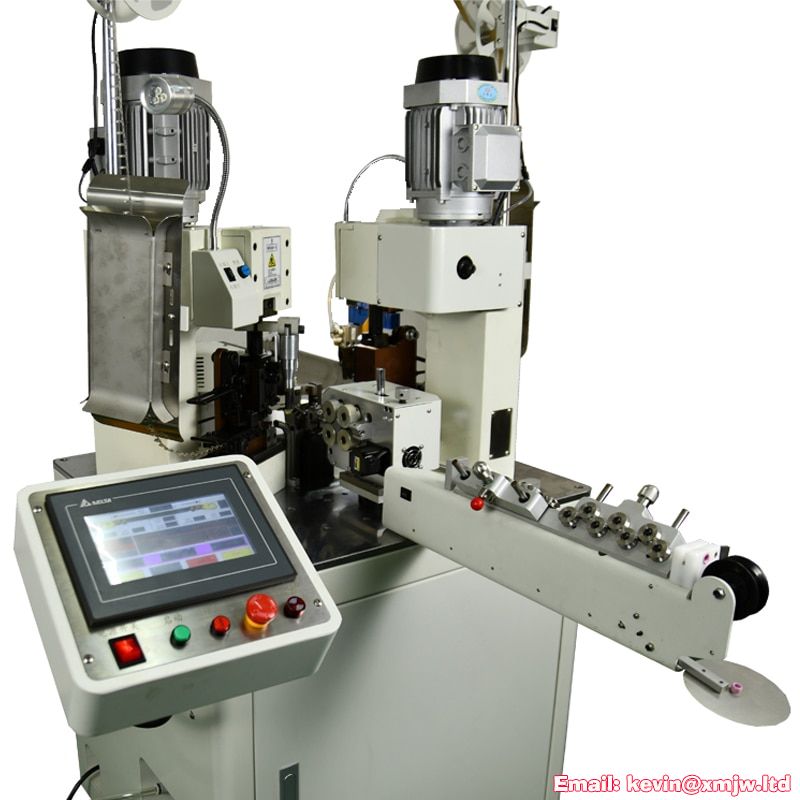 Product Description
Full-automatic Terminal Crimping Machine adopts digital computer control system, which makes cutting & stripping & crimping run with high precision, cutting edge and stripping length more accurate, less material waste in production, extremely simplified cost and has simple operation.
1. The machine adopts touch screen, all parameters can be set here, monitor the real-time state of the machine at any time, convenient and fast.
2. The machine adopts servo control, which is fast and low in noise.
3. There are two modes of automatic operation and manual operation, which can be selected according to needs.
4. The machine can be configured with a variety of applicator molds, side-feed mold & end-feed mold & single grain mold, mold change simple and fast. It can process a variety of wire harness and terminals, widely used.

Automatic Cutting Stripping Terminal Crimping Machine Specification:
Model       :     HS-T210   ;
Wire Size   :    0.15mm²  - 1mm²    ;
Wire Length :  40 -9999mm ( customized accept ) ;
Stripping Length :  0mm - 10mm  ;
Crimping Force :  2T  ;
Detection Function :Check for wire absence, wire tightness, abnormal pressure, pressure drop ;
Power :  AC220  /  AC110  ;
Full Automatic Terminal Crimping Samples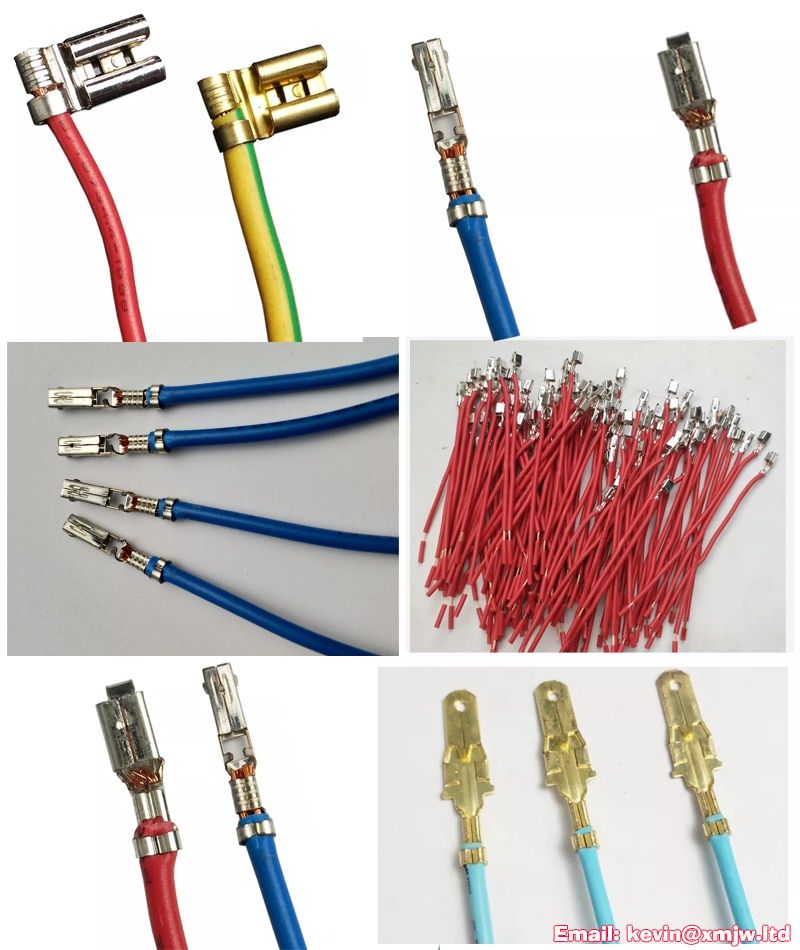 Automatic Double Heads 2 sides Terminal Crimping Machine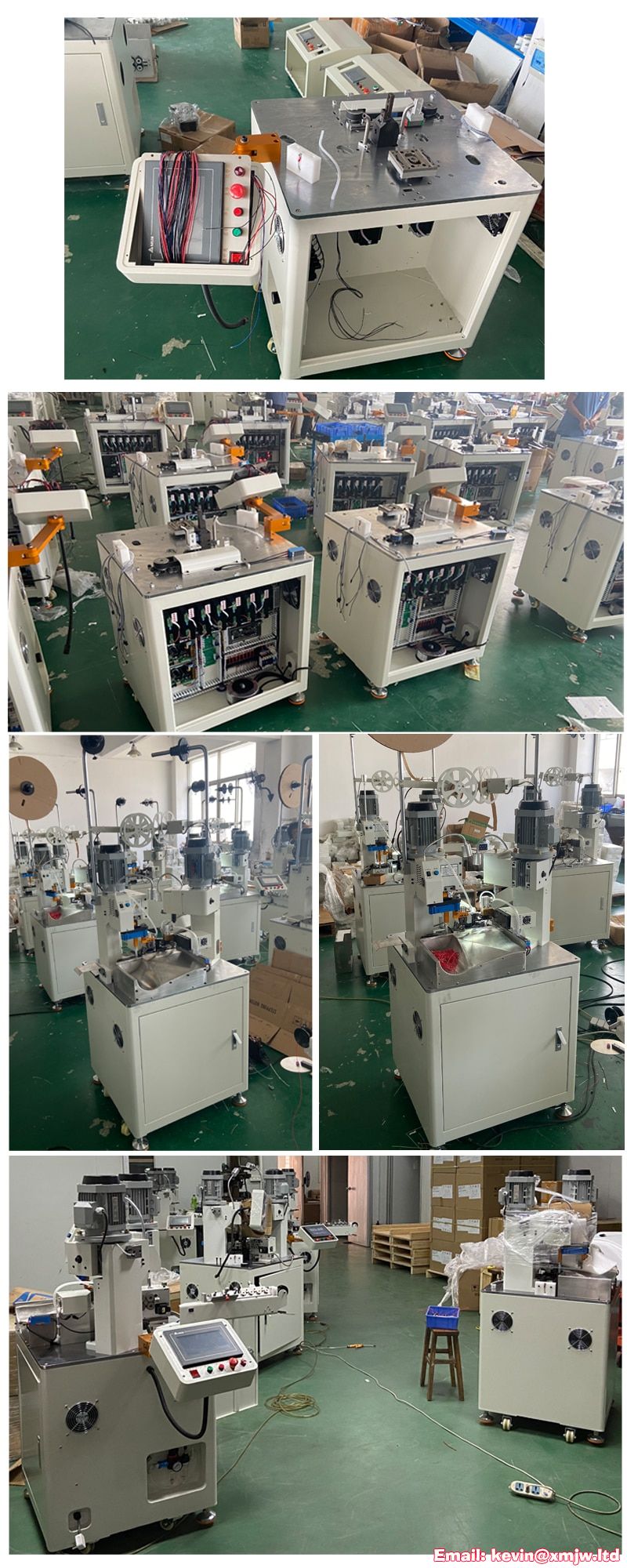 Full Automatic Wire Cutting Stripping Peeling Terminal Crimping
Machine Package

Company Profile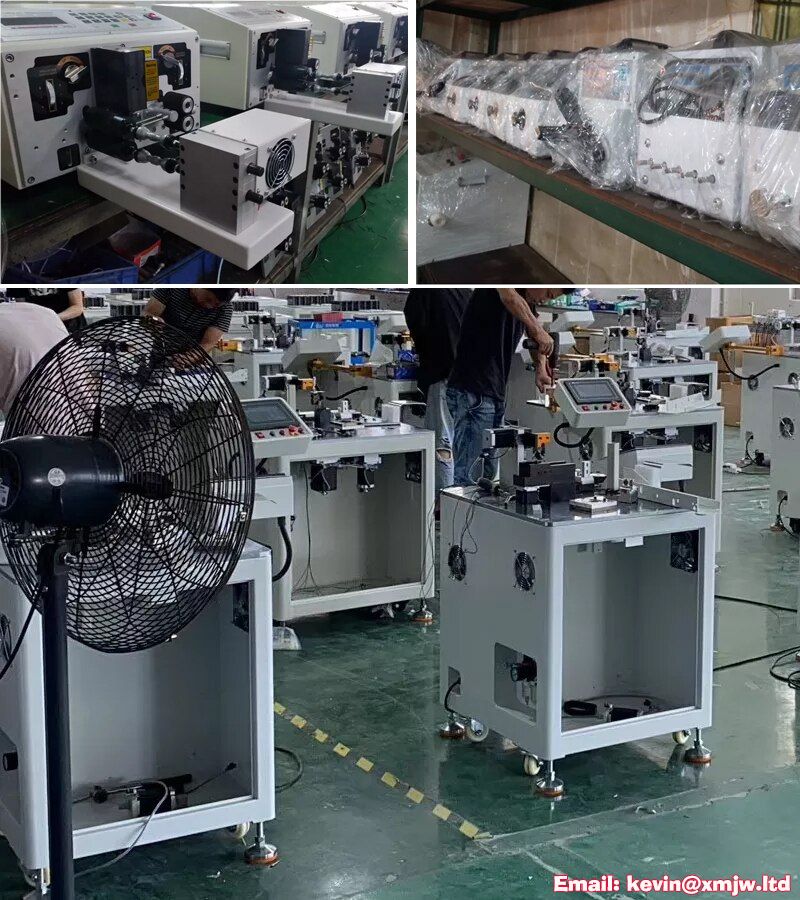 Application
electronic;Wire Terminal Crimping
Certification
CE
Crimping force
2T
is_customized
Yes
Model Number
HS-T210
Origin
Mainland China
Product
Full-automatic Terminal Crimping Machine
Productivity
4000-4800pcs/hour accordingly
Stripping length
0 - 10mm
Type
Male to Male
Usage
wire and terminal crimping
Wire length
40 - 9999mm (customizable: min 25mm)
Wire Size
0.15 - 1m㎡
Tags: HS-T210 Electric Full Automatic 2 Sides Terminal Crimping Machine, Wire Cutting and Stripping Terminal Pressing Machine, Two Heads